Hemptest
branding & visual identity & package design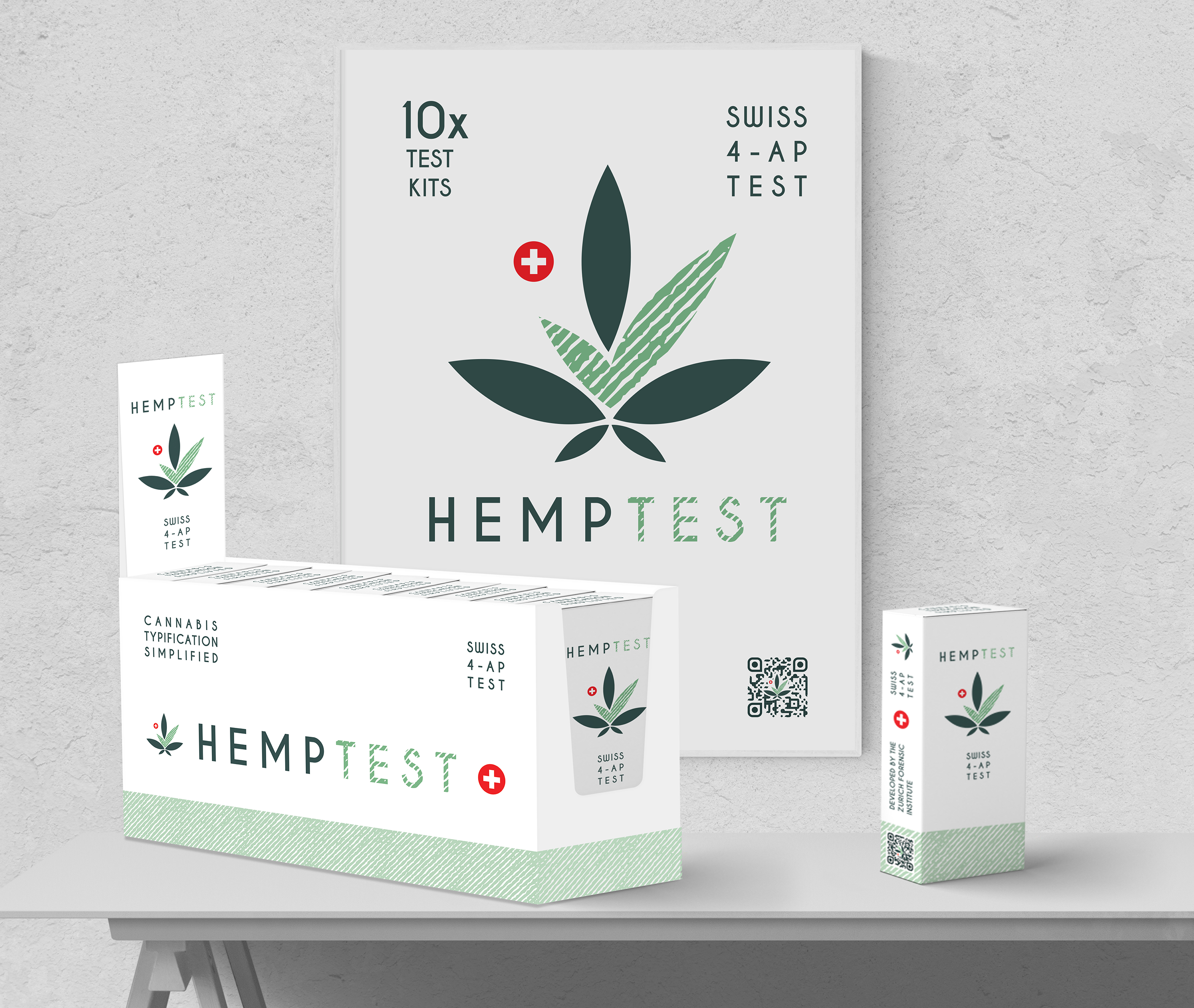 Hemptest
Developed by the Zurich Forensic Institute, HempTest is the global standard in hemp quantification. Used by Police and legal institutions globally the Swiss 4-AP Test provides a quick and cost effective method for testing.
Hemp Testing & GMP certification.
We will be the industry leader in Cannabinoid & Hemp testing analytics as well as GMP certification globally. Using the latest most advanced instruments and qualified methodologies to quantify cannabinoids, terpenes, microbiological/pesticide contaminants,
& residual solvents.